This design is available online ONLY from the Worn Free website. Worn Free is officially licensed and fully authorized to sell reproductions of the classic Uncle Floyd Show T-shirt from the 1970s. Anyone else selling this shirt is a bootlegger and is guilty of copyright infringement. If you spot one of these forgeries
please get in touch
and we will take appropriate legal action. To order this official shirt (as worn by Johnny Ramone) visit the Worn Free site
here
.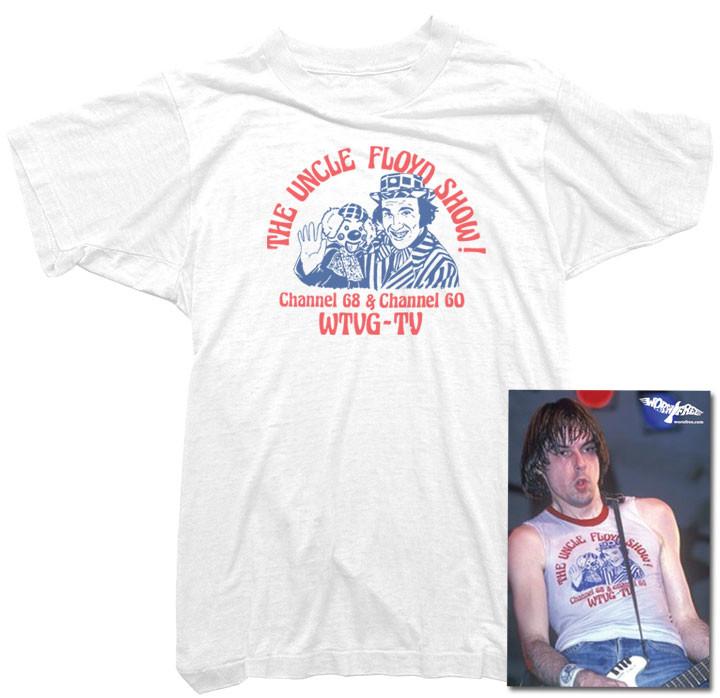 There are only two official Uncle Floyd Show T-shirt designs.
This T-shirt design is available ONLY from Uncle Floyd himself at Floyd's live appearances. Bootleggers are making unauthorized copies of this shirt and selling them on their websites and on eBay. If you find this shirt listed for sale anywhere online,
please let us know
. And please, do not patronize the pirates.